In 1992 I quit playing guitar.
I was so frustrated with my playing and not being able to pull off what I wanted to play that I thought it better to just hang it up for good and find another hobby.
Anything had to be better than picking up the guitar for five minutes, being thoroughly disgusted, and putting it back in the closet.
There is a whole world of things to do out there, so why continue to bang my head against the wall when I could be doing something more fun?
For a long time I blamed Dream Theater's guitarist John Petrucci for making me quit.
Yes, that's right, I said MADE.
I could not justify in my head why he was able to play something as beautiful as the solo on Under a Glass Moon and I not only couldn't come up with something just as cool, but I couldn't even cop his solo!
At the time it seemed perfectly justified to blame him for my woes. In high school and college I was the shit; everyone thought I was a great player, and I knew that I was – to the point of major arrogance.
Along comes this guitarist in a progressive metal band (my cup of tea) and completely shatters all of my confidence.
I wanted to be a professional musician, but how could I with that guy around?
In essence, he had taken all the fun and glory away from me and it pissed me off.
Now, granted, especially to the outsider you're probably thinking I'm absolutely nuts for this line of thinking.
To that I say, "yeah, you're right. I was crazy."
Bear with me, please, I'll try to work this back and save my reputation.
So, I quit playing
For 7 or 8 years. I just couldn't pick the guitar up.
I had lost all of my confidence, my creativity, and my passion.
I couldn't write a song if you gave me the chords to do it with.
I had no fire.
The Epiphany
I don't exactly remember what the turning point for my return to guitar was.
I don't think there was one specific "a ha" moment that turned things around for me. A
s I look back on it now I got my sanity back and realized that I didn't have to be as good as Petrucci. Only Petrucci is as good as Petrucci.
There are millions of guitarists out there who are not Petrucci (or Benson, or Martino, or Segovia, or Satriani) and are doing what they love – playing guitar.
And that's when it hit me; it's not about being a great player, it's about playing guitar simply because I loved to play guitar!
Well holy shit! As soon as I said that to myself it all became so brilliantly clear (and obvious) that I almost got depressed that I had wasted so many years for all the wrong reasons.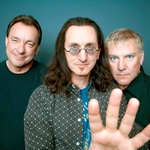 A New Goal
And so I began to play again, this time with a new goal: HAVE FUN!
I was able to pick up the guitar and play without a specific target to focus on.
I learned a few songs, wrote a few riffs, and starting learning jazz. Most importantly, I stopped giving a crap about any silly competition I had in my own mind.
Certainly Petrucci didn't care what I was up to.
I had exorcised that demon once and for all and was as happy as I was the first day I jammed along to 2112 by Rush (the greatest band ever, by the way…).
It's been a great journey ever since.
I started up lessons with my guitar teacher again, I was learning jazz and transcribing solos, I was writing songs with friends, and I was experimenting with different styles of music.
Everything was new to me again, it all sounded so fresh and exciting. I was back, baby!
Someone Up There is Testing Me!
Last night I started learning to play Andy McKee's beautiful song Rylynn.
I've never attempted to play this type of fingerstyle guitar before, so I thought it would be a fun challenge to see how it's played and whether or not I can learn it.
To say it's not a song you just pick up and start jamming would be a massive understatement.
Within a few minutes I was struggling pretty bad to get it under my fingers.
I had a small crisis of faith, wondering if I would ever be able to learn this song and play it.
I immediately stepped back and thought about it for a minute; was it about playing the song so I could play the song, or was it about playing guitar?
Once I thought about it in those terms I went right back to learning Rylynn and actually making better progress than the first few minutes.
My mindset had changed, my focus had increased, and most importantly I was an engaged, passionate guitar player rather than a mindless wannabe.
Can You Pass Your Own Test?
If you are having a crisis of faith with your playing – or anything in your life for that matter – my advice to you is this: don't worry about it so much; enjoy the moment of creating and being able to express yourself through your instrument.
Maybe you or I won't be the next guitar god. Perhaps the most you or I will make of our "music careers" is the occasional bar gig and playing Beatles covers on an acoustic at a friend's party.
Is that such a bad thing?
I don't think so. In fact, what could be better than opening up your heart and soul to those closest to you?
Nothing.
Keep Going!